Welcome to The Dental Design Center
– Cosmetic, Implant & General Dentistry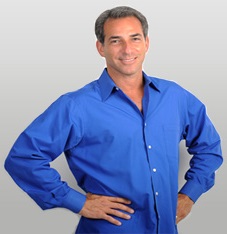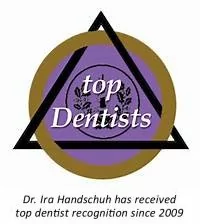 General Dentistry And Cosmetic Dentistry in White Plains, NY
At The Dental Design Center, your total health and comfort are our top priorities. Our White Plains dentist, Dr. Ira Handschuh, offers exceptional cosmetic dentistry and general dentistry in a relaxed, nurturing environment. Dental health problems are detected early, using the latest general dentistry technology, and expertly repaired with aesthetics, function, and comfort in mind.
We treat the whole person, not just the teeth. When necessary, Dr. Ira Handschuh consults with the patient's physician since it is known that systemic health problems can be traced to dental health issues and vice versa.
Patients often comment on the pleasant environment at The Dental Design Center, saying that they've never felt so at home at the dentist.
Real Patients, Real Experiences
"I've been a patient of Dr. Handschuh for 20 years. He's gone out of his way every time to accommodate my schedule."—Bill
"I feel like I am going to see friends. I am not afraid to go to the dentist."—Marianne
"They are very nice! They got me in the same day and made me very comfortable. All in all a great place to come!"—Gina
VIP Dental Treatment
We treat all patients to five star concierge service, which includes complimentary drinks, warm towels, massage pillows, and telephone answering service. For patients traveling from a distance, undergoing significant care such as dental implants or extensive restorative or cosmetic dentistry, we can send a car out to pick you up and take you home.
New Patient Online Offer
New Patient Comprehensive Examination
Only $150
Includes full set of digital x-rays
and oral cancer screening


(Save over 60%!)




Limited to the first 50 new patients





Call us today at 

914-683-5898 



Say No to Waiting
We know your time is valuable, so we keep all appointments running promptly. At The Dental Design Center in Westchester County, appointments run on time 99% of the time, and we will make every effort to notify you in advance if there is ever a delay or emergency that affects your appointment time. We maintain a relaxed environment and see one patient at a time, with time slots reserved each morning and afternoon for dental emergencies.
Cosmetic Dentistry
Dr. Ira Handschuh is not just a caring health care provider — he is also a talented artist. All of the before and after pictures in our smile gallery are our actual patients. From porcelain veneers, to beautiful crowns, to Invisalign, to Zoom advanced teeth whitening, we offer the full gamut of cosmetic dental services.
Over the years, we've improved thousands of smiles through dental care including cosmetic dentistry. We believe that a healthy, confident smile is something you deserve. Contact us at The Dental Design Center in White Plains for a cosmetic consultation. Learn More
Call us today at
914-683-5898
Dental Implants
Dental implants can restore your smile to the way it should look, feel and function. If you are missing one tooth or multiple teeth, dental implants can be placed into the jaw bone to give you the structure you need to fully support a crown, bridge or dentures.
For many patients, dental implants give them their life back. With dental implant restorations at The Dental Design Center in White Plains, your new teeth will look and feel as good – or better than – your original teeth. Learn More
General Dentistry
Your dental appointment includes a thorough exam and oral health screening. We utilize LOGICON® Software, a Kodak® product, which has been clinically proven to detect up to 20% more cavities between the teeth than traditional methods. We also utilize VELscope Vx® blue-spectrum light technology and OralCDx Brush Biopsy for oral cancer screening, which are two of the most powerful tools for detecting soft tissue abnormalities.
Dr. Handschuh is empathetic towards dental fears, anxieties, and budget and creates a nurturing environment where you can relax and benefit from the oral health care you need for optimal health. He sets aside the time you need to ensure a comfortable and comprehensive visit. Learn More
Why Patients Love Us
Detailed, thorough, and painless dentistry
One patient at a time — no rushed feeling
Patients treated to five star concierge service
State-of-the-art technology
Understanding about fears, needs, and budget
Appointments run on time 99% of the time
Dr. Handschuh has been honored in CASTLE CONNOLLY'S book "Americas Cosmetic Doctors and Dentists"
Experienced general and cosmetic dentistry
Focused on patient comfort and education
Highest quality general, cosmetic, and implant dentistry in Westchester County to surpass your expectations
Treat the whole person, not just the teeth
Received recognition as a Top Dentist every year from 2009 to the present

What our patients say...
I have been going to Dr. Handschuh for many years (since he first opened his White Plains office). From the beginning I could tell that he cares about his patients and is a highly trained professional, who is focused on quality work. The office is very clean, comfortable, and state of the art. I highly recommend Dr. Handschuh to everyone! When you go to him you know you are in great hands.
From the moment you meet Dr. Handschuh and his staff, you know you have chosen the right person for your dental care. He is not only knowledgable, but is caring, gentle and takes time to explain dental procedures. Speaking of time, they are respectful of yours -- with rare exception, they never keep you waiting. I have been Ira's patient for 20 years, and travel from NYC to White Plains to see him. It's worth the trip!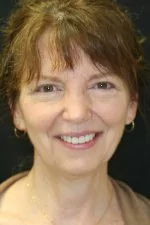 From the moment I entered The Dental Design Center I felt I was in the right place. The staff was warm, efficient and professional and took my needs and wishes to heart. All procedures were performed with skill, confidence and sensitivity to my understanding and comfort. I have long felt self-conscious and unhappy with my smile. When I saw my new smile, I was overwhelmed with the feeling that the person looking back at me in the mirror was the person who had been waiting to smile at the world for a long time. Not only was Dr. Handschuh's work beautiful; he used subtle details to make my smile individually mine.
I have been seeing Dr.Handschuh for several years now and I continue to have a great overall experience every time I go. One thing that stands out to me is how thorough Dr.Handschuh is with his work and his cleanings. There is constant communication between us including X-Rays and any future problems that he foresees. From my experience, he is extremely reliable and only has the best interest of his patients. On top of Dr.Handschuh, I appreciate The Dental Design Center in Westchester having a very welcoming staff along with top of the line equipment. The Dental Design Center is always accomadting, whether it is with appointment changes or availability in their schedule. I would highly recommend Dr.Handschuh and The Dental Design Center to anyone looking for reliable and top of the line care.
Best Dental center I have ever been to! World's friendliest staff who made me feel extremely comfortable (& got me over my phobia of going to the Dentist). The results I got were amazing as well! I almost cried of how happy I was with the work they did. Highly recommend this office!

Dr. H and his staff are fantastic. They were welcoming, professional and attentive. I would recommend the team to anyone looking for a good dentist in the Westchester area.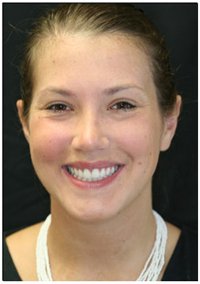 I think it speaks to a dentist's talent when the work is so good people don't realize anything's been done…and I can honestly say this has been my experience thanks to you and the skill, artistry and time you gave to fixing my front teeth.
Dr. Handschuh came in on the weekend to take care of my teeth when I had an accident, no questions asked. My teeth look and feel like new- highly recommend seeing him!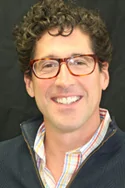 As a cameraman for 60 Minutes, its just as important for me to have a dazzling smile as it is for my colleagues who stand in front of the camera every day. It's the impression that we make as a team that can make all the difference in how comfortable a subject feels sitting down for an interview. If I'm the first person that they're meeting, I need the confidence to lead with a firm handshake and a healthy smile.

People continually compliment me on how stunning my teeth look. They are the perfect shape and color, they look very natural. I greatly appreciate the time and patience you always took making me feel comfortable and following up to see how I was feeling. I was very specific in what I wanted and you delivered. The end result…PERFECTION!!!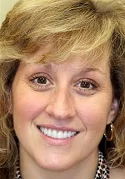 It's been 6 months since you gave me my new smile and what can I say… it's amazing! People are stopping me everywhere I go, to comment on the brightness and whiteness of my smile. One acquaintance told me I had a Hollywood smile that belonged on the Red Carpet.
I have tried several dentist in Westchester and The Dental Design Center is by far the best; I have stopped searching having found Dr. Handschuh. His office is professional, friendly and inviting. All of his equipment is Immaculate, you can tell he truly cares about the comfort of his patients. No matter the procedure Dr. Handschuh communicates clearly what he is doing and why and is always has gentle as could be. If you are looking for a new Dentist or are new to the area go to Dr. Handschuh you will not be disappointed.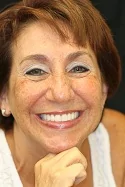 I absolutely love my new smile. I am wearing colors that previously, I had not been able to wear and I have even ditched the lipstick!