You deserve to have a smile you can be proud of!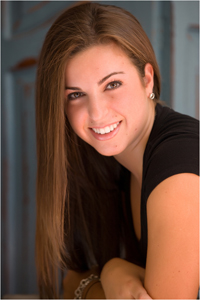 We are excited to offer you a unique program we call Brightening For Life.
Here's how the Brightening For Life program works:
It starts with your decision to whiten your teeth with our In-Office Whitening program at our regular fee.
Upon completion of the whitening process, you will be advised of the ideal interval of care for your regularly scheduled hygiene preventive care and examination visit.
By keeping up with these visits in the recommended timely manner, we will provide you with the appropriate amount of whitening gel as deemed necessary at no additional charge.
At each recommended preventive care visit, we will evaluate your smile and provide you with a complimentary touch up kit of whitening gel when suggested by Dr. Handschuh . This will help to ensure you will keep your teeth bright, beautiful and healthy for life!
Here's what we need from you:
You must keep your hygiene appointment current as recommended by Dr. Handschuh. Your long term dental health is as important to us as it is to you. Keeping these visits as prescribed, helps greatly to reduce emergency visits, and that is why we are happy to provide this extra bonus for our patients. Remember, if the recommended Continuous Care schedule is not followed, enrollment in the Brightening for Life program is no longer valid.
Provide at least 48 hours notice if you need to make a change of your scheduled Continuous Care appointment, we require at least 48 hours notice, and the appointment must be scheduled within an appropriate amount of time to remain compliant. This will ensure your continuous enrollment in the Brightening for Life program.
If new whitening trays are necessary at any time during the life of this program, an additional fee will apply
The Dental Design Center reserves the right to discontinue the Brightening for Life program at any time. If the program is terminated, future purchase of whitening gels will be charged at the regular fee.
This is a program offered to new patients of The Dental Design Center in Westchester County (White Plains) to patients who have never whitened their teeth as a patient of The Dental Design Center. Existing patients who have previously whitened their teeth in the past are eligible by signing up and paying a one-time fee. All other terms as noted above will remain in effect.
We appreciate the opportunity to serve you, and look forward to seeing your bright smile for many years to come.