Professional Teeth Whitening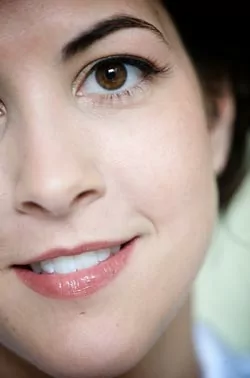 Actual tooth whitening patient of The Dental Design Center near Scarsdale, NY.Most people are candidates for some type of tooth whitening procedure.
Professional teeth whitening is a wonderful and minimally invasive way to enhance your smile.
Tooth whitening is also painless, other than short-term cold sensitivity for some people.
Specific types of tooth whitening procedures work better for different stains. Most perform best on stains that are brownish or yellow.
Benefits of Teeth Whitening
Grayish stains or discolorations can also be treated with some types of tooth whitening, but some deep stains coming from beneath the enamel may not respond to tooth whitening treatments. In these cases, porcelain veneers can be an attractive option.
General stains (such as from coffee, tea, tobacco, soda, wine, and from age) can be successfully treated using teeth whitening procedures, dramatically lightening the teeth in about an hour at our Westchester County office.
Professional Teeth Whitening Options
At The Dental Design Center in White Plains, we offer a variety of tooth whitening processes that will improve the color of your teeth.
After a cosmetic consultation, our cosmetic dentist Dr Handschuh will determine which procedure would work best and help you achieve the results you want.
We offer in-office procedures and take home tooth whitening procedures, for your convenience.
In-office professional tooth whitening at The Dental Design Center in Westchester County includes:
ZOOM® Advanced Teeth Whitening
POLAOFFICE®
For many White Plains and Scarsdale patients, an alternative to in-office tooth whitening is an at-home procedure. This process will provide you with another wonderful option to enhance your smile.
Free "Brightening For Life" Program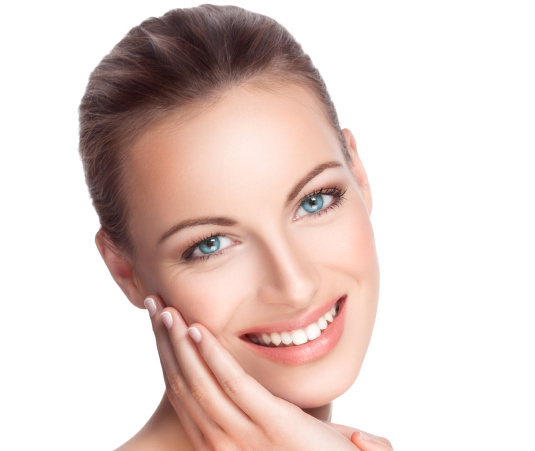 You can enroll in our free Brightening For Life program that gives you free whitening for as long as you are a patient after completing any in-office tooth whitening program at our regular fees.
At each recommended preventive care visit, we will evaluate your smile and provide you with a complimentary touch up kit of tooth whitening gel when suggested by Dr. Handschuh. This ensures that you can keep up your bright smile for life.
Learn more about our Brightening For Life program by visiting the page on this website or by giving us a call in White Plains today.
Related Content