As a celebrated cosmetic dentist in the New York City and White Plains areas, Dr. Ira Handschuh has been a frequent guest on many local and national television and radio shows.
Dr. Handschuh keeps viewers up on the latest developments in the fields of cosmetic dentistry that make getting a new smile easier than ever. In Shape Magazine, Dr. Handschuh was quoted as saying "A great smile can help open doors in love, careers, and in life." He keeps New York residents up-to-date on trends in the cosmetic dental industry, from wedding day smile makeovers to clear braces.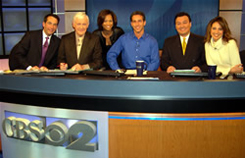 Dr. Ira Handshuh has been featured on the New York Post, Beauty Watch magazine, CBS radio, Shape Magazine, "Time Out New York", News 12 Westchester, CBS News Early Show, ABC News, The Kevin Cruise Radio Show, The Journal News, Shape Magazine, GQ, The Westchester Wag, The Westchester Jewish Chronicle, Westchester Weddings, and several others.
Oral Hygiene Overhaul: 5 Tips for a Cleaner Mouth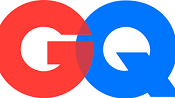 GQ met with Dr. Ira Handschuh, whom they said was a "dentist to the gentry of New York City and White Plains, NY", and asked him to give tips on oral health.
In the article named "Oral Hygiene Overhaul: 5 Tips for a Cleaner Mouth" posted on GQ.com on February 24, 2017, Dr. Handshuh is the only dentist they refer to. They chose to focus on 5 of his oral hygiene tips, specifically:
Clean Your Tongue

Stay Hydrated to Fight Bad Breath

Use a Flouride Rinse

Be Sure to Both Brush and Floss

Have a Dental Exam Every 6 Months
21 Holiday Foods and Drinks Dentists Won't Touch

With the holiday season approaching, Dr Handschuh was asked about the foods that can be harmful to teeth.
In the article posted on TheDailyMeal.com on October 26, 2016, he is quoted in 3 of the 21 foods to avoid. These are:
High caffeine drinks

(#4)

Hard foods or foods high in sugar, such as Tootsie Rolls or lollipops

(#11)

Peanut Brittle (hard, full of sugar, and sitcky)

(#14)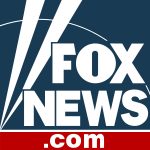 See https://thedailymeal.com/healthy-eating/21-holiday-foods-and-drinks-dentists-won-t-touch for the full article.
A summary of the article was later reprinted by Fox News in their Health section at https://www.foxnews.com/health/2016/11/10/10-holiday-foods-and-drinks-dentists-wont-touch.html
Tricks for a Younger Smile

Dr Handschuh was quoted in an article posted on Prevention.com on August 26, 2016 titled 9 Anti-Aging Tricks for a Younger Smile.At the beginning of the article, he is quoted :
"As we get older, our teeth change, and often our smiles age faster than our chronological age," says Ira Handschuh, DDS, a general and cosmetic dentist at the Dental Design Center in New York. "Aging teeth often appear darker, yellow and dull, as well as worn in length. And teeth often begin to chip and give our lips less support, which gives an aging appearance."
He is also quoted in tip #8 about porcleain veneers:
"This is the most profound way to turn back the clock," says Handschuh… "Porcelain veneers can correct shape, crowding, size, position, and color."
See https://www.prevention.com/beauty/9-anti-aging-tricks-for-a-younger-smile for the full article.
Prevention.com Asked Dr Handschuh for Dental Guidance


Dr Handschuh was quoted in an article posted on Prevention.com and then republished in the New York Post on June 2 2015 and The Hamilton Spectator on September 10 2015 about 12 things a dentist can know about you by looking in your mouth. He is quoted in "#7 You have a infection":
"A simple home test is to have a patient bend over to touch their toes. If the pressure or pain increases just by doing this, the pain is most likely not tooth-related and he should see his ENT or primary care physician before coming to the dentist," he advises.
He is also quoted in "#9 You have diabetes":
"Many times, imbalances in sugar will show a rapid change in the health of your gums, including increased swelling, bleeding, and sensitivity," says Handschuh. "In conjunction, the consistency of saliva may change, and there may be increased decay. These may all be signs of sugar levels that are out of control, so dentists can alert patients to see their doctor to check for diabetes."
See https://nypost.com/2015/06/02/12-things-your-dentist-knows-just-by-looking-in-your-mouth for the full article.
Dr Handschuh's Smile Makeover Featured in New Beauty Magazine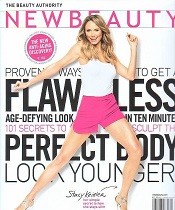 Dr Handschuh was selected by New Beauty Magazine to feature one of his spectacular smile design makeovers in the summer 2013 issue. New Beauty Magazine recognized the amazing transformation that teeth whitening and porcelain veneers had made in her smile.
With the patient's permission, Dr. Handschuh's artistic results from cosmetic dentistry were included in New Beauty's article on Multitasking Smile Perfecters in their Summer 2013 issue.
Her before and after pictures are on the left side of the first picture below. The caption reads: "This patient's smile makeover included teeth whitening and veneers. Procedures performed by Dr. Ira Handschuh, DDS; White Plains, NY." Click on the image to see a larger version.
The patient's new smile can also be found on our website page on porcelain veneers.
What Men Really Think About Your Makeup

From lipsticks to lashes and everything in between, real men tell all.
Shape Magazine talks to 15 men (including Dr. Ira Handschuh) about what real men think about makeup.
"All three of my ladies (my wife and two teenage daughters) are naturally beautiful, so I like when they wear no makeup or just something to highlight their big, beautiful eyes… As a cosmetic dentist, it's all about the smile to me!"

– Dr. Ira Handschuh, Cosmetic Dentist in White Plains, NY
Click here to read the full article.
Manscaping: 6 Beauty Treatments Men are Getting

From Bro-tox to tat removal, more guys are paying to get primped
Shape Magazine talks to White Plains, NY Cosmetic Dentist Dr. Ira Handschuh, who explains the cosmetic dental treatments men are most interested in.
Veneers are common among male Hollywood actors who have million-dollar paychecks relying on their movie-star mugs. But perfect smiles have also trickled into the mainstrean.

"Men are realizing that a great smile can help open doors in love, careers, and in life," says Dr. Ira Handschuh of The Dental Design Center in New York City. So they're shelling out hundreds to tens of thousands of dollars for treatments like professional teeth whitening and porcelain veneers.
Click here to read the full article.
Bleachorexia: When Teeth Are Never White Enough

ABC News interviews top dentists, including Dr. Handschuh, about the practice of over-using home bleaching kits.
The American obsession with dental hygiene has taken an ironic turn over the past decade. In an attempt to have the bright, white, healthy-looking smile of the stars, many consumers are bleaching their teeth into oblivion.
Dentists call this addiction to whitening "bleachorexia," calling the overbleachers "bleach junkies." Such patients abuse in-office and at home bleaching agents, leaving teeth eroded, prone to sensitivity and extremely unhealthy, despite their pearly white exteriors.
"The media has done a good job of making whitening sound innocuous, but it's not," says Dr. Ira Handschuh, a White Plains, N.Y., dentist.
Carbamide peroxide, the whitening agent in most bleaches, can irritate the gums, causing them to recede, making the teeth brittle, chalky and so thin as to be translucent at the edges when the product is overused.
Click here to read the full article.
Whiter, Brighter, Faster
The Wag Magazine
Dr. Handschuh shares tooth-whitening tips with readers of The Wag Magazine.
Click here to read the full article.
Haven't got time for the pain
The Journal News
Using Oraquix helps reduce the pain of deep cleanings and tooth scalings
Click here to read the article about Oraquix, a new needle free anesthetic featuring Dr. Handschuh.
The evils of Halloween candy
CBS News
Dr. Handschuh divides candy into "the good, the bad, and the ugly," with recommendations on what to do to prevent cavities in children. Better candy choices have limited sticking potential and include milk chocolate and sugarless gum. The candies that put children and adults at highest risk for cavity development (or cracking the teeth) include lollipops, gummy worms, and jawbreakers. Giving children candy at school (when they won't be able to brush their teeth) also increases the risk of cavities.
BRIDAL BEAUTY BOOT CAMP
Westchester Weddings (Published by Westchester Magazine)
Issue Date: Fall/Winter 2006, Posted On: 8/28/2006
"You'll never smile more than on your wedding day," observes Dr. Ira Handschuh, "so if you're unhappy with your smile, now is the time to fix it."
He recommends that at least six months before your wedding, you visit a cosmetic dentist for a thorough consultation.
If you and your dentist conclude that whitening will take your smile to its maximal wattage, Dr. Handschuh advises that you schedule your treatments (depending on your teeth and the method you choose, you may require multiple applications) to conclude about a month before the wedding.
"You want to get to maximum whitening and then let the color die down to a more realistic shade," he says. Unfortunately, whitening can't help everyone achieve a perfect smile. "If you have antibiotic-stained teeth, you may want to explore veneers," says Dr. Handschuh. "Porcelain laminate veneers can also correct misshapen, stained, poorly shaped, or crooked teeth. In just two visits, veneers can make it look like you've gone through years of orthodontics."
The bad news is that veneers don't come cheap: Dr. Handschuh estimates a cost of $1,500 per tooth.
If veneers are beyond your reach, you might consider bonding, sculpting highly polished, plastic-like material onto the tooth surface, which costs $200 to $600 per tooth.
Painless Approach To Dental Visits
CBS News
Aug 10, 2005
Gum disease affects over 40 million Americans and if you're putting off treating it because of the pain, you may not have an excuse anymore. The treatment often involves a deep cleaning of the gums, but thanks to a liquid anesthetic called Oraqix, your dentist can numb your gums without any needles involved.
Your dentist uses a syringe to place the liquid around your teeth and gums. It turns into a gel and takes about 30 seconds to numb the area.
The traditional way to provide anesthesia involves a needle injection of novacaine.
Dr. Ira Handschuh, a general and cosmetic dentist in Westchester County, says "I think people who have put off coming because of that are now turning the corner and taking the initiative to do something that can truly save their teeth."
Most people do complain about the taste of Oraqix and it may irritate sensitive gums. For some, the it may not be enough to mask the pain. But unlike novacaine, the numbness with Oraqix lasts only about 20 minutes, which means you can get on with your day.
It is FDA approved, but so far only for only for deep cleanings for gum disease and only in adults. The company expects approval for it to be used in kids in of 2008.