Dentist in White Plains New York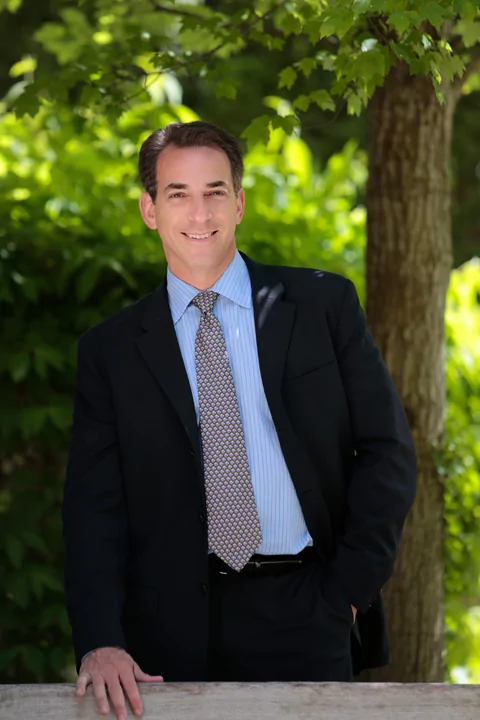 White Plains cosmetic dentist Dr. Ira Handschuh graduated from New York University College of Dentistry in 1990 then continued his advanced training at the NYC Mt Sinai Hospital residency program.
After completion of his residency program, Dr. Handschuh went into private practice in Manhattan until opening The Dental Design Center in White Plains, New York.
"Dr. Ira is a great dentist. He makes you feel like he is your friend. When I broke my tooth he stayed after hours to fit me in, then he called me the next day to check how I am doing. I have been seeing Dr. Ira for the past 2 years. I like his personal attention. I never had to wait for my appointment." ~ Sylwia M.
White Plains dentist Dr. Ira Handschuh is a member of The American Dental Association, The Academy of Cosmetic Dentistry, The Ninth District Dental Society, a multitude of study clubs and takes continually advanced study programs to continue to improve his knowledge and expertise for himself and his patients.
Dr. Ira Handschuh is on the board of Directors of the Empire State ACADEMY OF COSMETIC DENTISTRY (ESACD) a prestigious society made up of over 200 dentists. ( www.esacd.com) Dr. Handschuh is a founding board member of the prestigious Greater New York Academy of Cosmetic Dentistry (GNYACD) a national and internationally known society made up of over 200 dentists. (gnyacd.com)
Dr. Ira Handschuh has been featured in "Time Out New York", beauty watch magazine, CBS Radio, CBS News Early Show, News 12 Westchester, The Kevin Cruise Radio Show, The Westchester Jewish Chronicle, Westchester Weddings, The Westchester Wag, The Journal News, In Shape Magazine, GQ, Fox News.com, Prevention.com, NYPost.com, New Beaty Magazine, and ABCNews.
White Plains Dentist Dr. Ira Handschuh has been honored in CASTLE CONNOLLY'S book "Americas Cosmetic Doctors and Dentists" (www.castleconnolly.com).
"It is my commitment to provide for all my patients the highest quality cosmetic dental, restorative dentistry and comprehensive dental care possible. In my opinion, the only way to provide this care is to do so in a relaxed, nurturing environment in which my staff and I are focused on you. This is why I only schedule one patient at a time. We take the time to take the fear out of dentistry. This allows us to give you, the patient the most positive experience as well as spectacular cosmetic dental results."