At The Dental Design Center in Westchester County, Dr. Ira J. Handschuh and his team provide quality dental care to residents of White Plains, New York. From general dental care, to clear braces, to sophisticated cosmetic dental services, we are here to make you smile! Click on the links below to learn more about our services and feel free to contact us with any questions.
Only One Patient At A Time
One of the most unique services we offer you is complete, personal attention. When you schedule your appointment, we make sure you are the only patient scheduled for that time in our office on that day. No one else. Not even emergencies.
We care about each one of our patients so much that we only see one patient at a time. You get our full, undivided attention. That is true for any procedure whether it is a routine cleaning or a full mount rehabilitation.
Five Star Concierge Service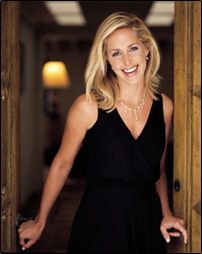 At The Dental Design Center, each patient is a welcome guest. Your comfort is a top priority. You will be treated to our five star concierge service at every visit, which includes drinks, warm towels, professional telephone answering service while you're in our office, neck massage, and your choice of entertainment (iPod and iPad hookups, satellite radio, noise canceling headphones, a vast collection of music CDs, televisions in all operatories, and movies). Patient treatment chairs are equipped with ergonomically designed neck pillows, so you can relax in comfort. We value your time and run exactly on time 99% of the time. If there are ever emergencies that delay your appointment, we will make every effort to contact you in advance to save you the trouble of any wait time.
Your first appointment will include:
Digital x-rays and imaging
Gentle cleaning and complete dental hygiene checkup
Careful screening for Dental Caries (Cavities), including cavity screening using LOGICON® Software by KODAK®
VELscope Vx® blue-spectrum light technology for oral cancer screening, which is the most powerful tool for detecting soft tissue abnormalities (and it takes just two minutes)
Oral Cancer Screening
Periodontal Screening (for gum disease)
TMJ (jaw joint) Examination
Occlusal (Bite) Analysis
Your dental concerns and desires will be addressed in a relaxed, one-on-one environment