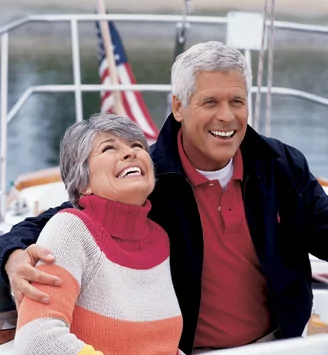 Do you have gaps in your smile you'd like fixed with dental implants?
Would you like to avoid the bother, discomfort, and embarrassment of dentures?
If you want a permanent, natural solution to missing teeth, talk to Dr. Ira Handschuh located near Scarsdale about getting a tooth implant.
Implant dentistry is designed to last for life, provided the tooth implant is properly cared for.
Although the process of implant dentistry requires some time and patience, the end result can be outstanding.
Once the tooth implant treatment is complete, often a patient who could not eat well with dentures can once again enjoy the sensation and taste of eating without the concern or embarrassment of slipping or falling dentures.
Our Westchester County patients care for a tooth implant the same way they'd care for a natural tooth by using consistent dental hygiene methods such as brushing, flossing, and regular dental checkups and cleanings.
Implant Dentistry Services For Patients In Westchester County
Single tooth replacement
Dental bridge affixed to dental implants
Implant supported dentures
Complex complete mouth rehabilitation
Implant dentistry or tooth implant consultations
Referrals to the proper tooth implant specialists best suited for you
Filling The Gaps With Tooth Implant Services In White Plains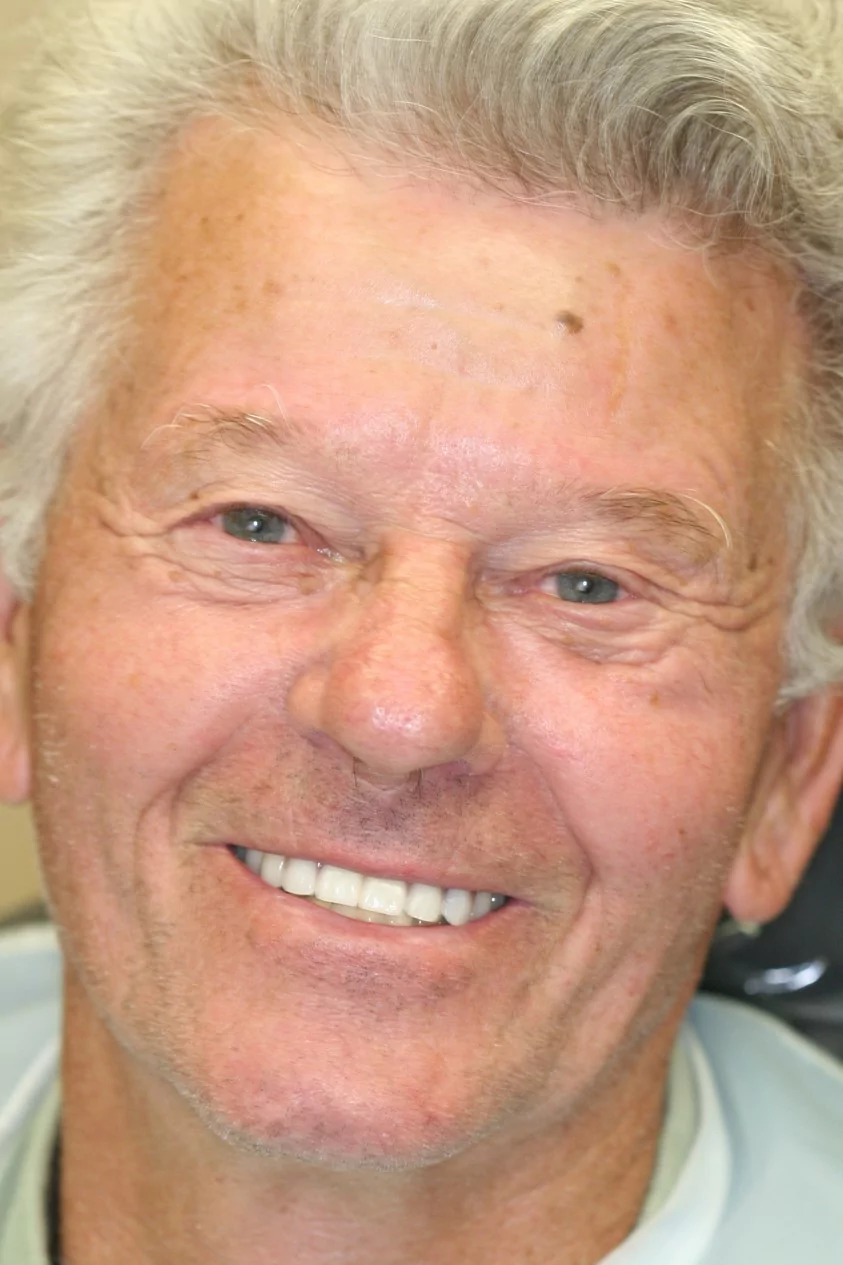 Actual tooth implant patient of Dr. Handschuh. His prosthesis is shown below.Are you wondering if implant dentistry is right for you?
It's very common to lose permanent teeth. In fact, studies show that over 65% of adults over the age of 44 have lost one or more permanent teeth.
If you are one of these people who live in the Westchester County area, a tooth implant procedure with Dr. Handschuh may be right for you.
It's important to remember that missing teeth can cause more than cosmetic problems. When left untreated, a missing tooth can lead to altered face shape (including sunken cheeks), bone loss, jaw joint problems, and it can also contribute to additional permanent teeth falling out.
These factors should be taken into consideration when deciding what type of tooth implant treatment you select for missing teeth (and how soon you pursue treatment).
If you are a good candidate for implant dentistry, dental implants are an attractive, secure, comfortable, and permanent solution to replace missing or badly damaged teeth.
Why Dental Implants?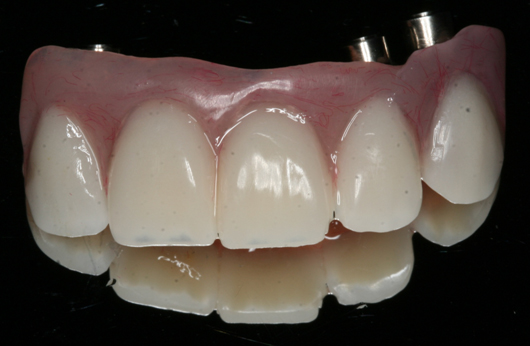 Dr. Handschuh can use implant dentistry to replace a single tooth or multiple teeth.
Permanent solution to missing teeth that's designed to last a lifetime.
Comfortable and worry-free care (just regular brushing and flossing).
Natural appearance and feel that looks and performs like ordinary teeth.
Once the tooth implant process is complete, you can enjoy eating and chewing the same foods you ate before you lost a tooth.
Increases the comfort of dentures by providing a secure anchor and decreases slipping and gum irritation of dentures.
Dental implants are placed into the jaw bone so the bone continues to be healthy instead of deteriorating.
Aesthetically pleasing, dental implants look like naturally beautiful teeth and also prevent the altered face appearance that comes with age or missing teeth.
The Tooth Implant Process At Our Office in Westchester County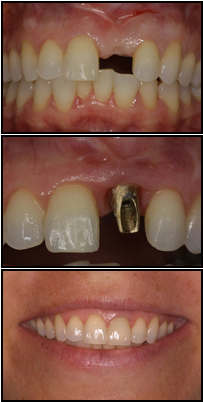 The tooth implant process. Actual patient of The Dental Design Center in White Plains, NYAt The Dental Design Center near Scarsdale, Dr. Handschuh will do a thorough examination and other diagnostics to determine the best course of treatment for your specific situation. He with then discuss with you if dental implants or a single tooth implant would be the best solution for you.
If you are a good candidate for implant dentistry, Dr. Handschuh will then work with a local specialist (an oral surgeon or periodontist), who will place the dental implants for you.
After the tooth implant has been fully integrated with your jaw bone, Dr. Handschuh will complete the recommended treatment plan. This may include a porcelain crown, a custom dental bridge, or full dentures secured to your dental implants.
You can be confident that your White Plains dentist, Dr. Ira Handshuh, will provide you with outstanding results and a smile you can be proud to show off. Call us today for a tooth implant consultation.
Related Content