Cosmetic Dentist Dr. Ira Handschuh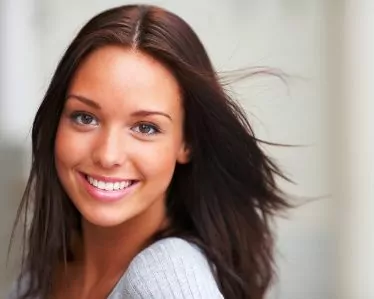 Are you unhappy with the way your teeth look? Our cosmetic dental services in Westchester County can give you something to smile about.
White Plains cosmetic dentist Dr. Ira Handschuh has proven expertise in the cosmetic dentistry field with creating winning smiles.
Most people who are displeased with their teeth do not realize how many options are available today in cosmetic dentistry, or how easy it can be to get the smile they deserve.
Thanks to advancements in cosmetic dental technology, micro-thin porcelain veneers can be painlessly secured to your teeth, giving you perfect tooth shape and brilliant, natural white color.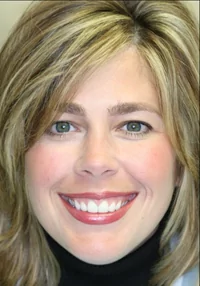 Dental Design Center
Cosmetic Dentistry PatientChipped teeth can be repaired in just one or two visits to our cosmetic dentist in our Westchester County office, and unsightly stains can be erased with teeth whitening procedures.
Dr. Ira Handschuh, a cosmetic dentist near Scarsdale, will take the time to go over all available cosmetic dental options with you and explain which would give you the look you want.
We run on-time 99% of the time and we will do all we can to notify you in advance if there is ever a delay or dental emergency that affects your appointment time. We maintain a relaxed environment and see only one patient at a time.
The most common cosmetic dental procedures are porcelain veneers, dental implants, teeth whitening, bonding, and cosmetic contouring.
Cosmetic Dentistry Procedures
Smile analysis and design
Porcelain veneers
Invisalign clear braces
Porcelain crowns and bridges
Dental implants
Inlays and onlays
Tooth whitening procedures
Cosmetic tooth contouring
Complete or partial dentures
Benefits of Cosmetic Dentistry
Maybe your teeth are a trifle crooked or unevenly spaced, but you don't have time for braces. Perhaps you have discolored teeth, heavy staining, or chipped teeth. Maybe you have a missing tooth or a gap between your front teeth.
Cosmetic dentistry can give you the smile you've always dreamed of.
Whether it is a complete smile makeover or treatment of just one or two teeth, most procedures can be completed in one or two visits to a cosmetic dentist in our Westchester County office.
Frequently Asked Questions
As I am aging I feel that my smile is drab. What can be done?
There are so many ways to improve ones smile today. Non-invasive, low-cost care such as whitening, bonding and Invisalign orthodontic care, are just a few options as well as smile enhancement via porcelain laminate veneers (the jewel of cosmetic dental care.) In order to determine what treatments are best for you, we schedule a comprehensive examination with a complete set of X-rays. This allows us to determine that you are healthy enough to undergo cosmetic dental procedures. It is of paramount importance that one has healthy gums and teeth prior to beginning cosmetic dental treatment.
I don't have dental insurance. Isn't dental cosmetic treatment very expensive?
Dental insurance does not cover cosmetic dental procedures in general. We work with all patients to try to figure a way to pay for the dental procedures chosen. This can involve payment plans with monthly payments (please note that all payments are completed prior to completion of the dental treatment), CareCredit outside financing with very reasonable and often interest free rates. The cost of beautiful cosmetic dentistry is minor in comparison to the benefits one gets after undergoing smile improvement procedures.
When I am looking to find a cosmetic dentist, how do I know if a dentist is a good cosmetic dentist?
The best way to find the right dentist to do your cosmetic dentistry is to do a few things.
Research | Look at the dentist web site. Make certain that all patient photographs are actual patients the dentist has treated.
Meet the Dentist | I often will offer a no charge 10-minute meet-and-greet so the patient can see the office, meet the staff, and have a few minute general conversation.
Get An Exam | If comfortable thereafter, a comprehensive examination with X-ray is scheduled. A fee is involved with this visit. Once we come up with a treatment plan, financial arrangements and treatment appointments are coordinated.
Your Smile Affects Your Life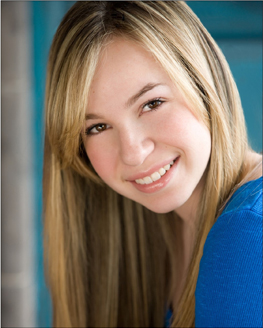 Actual patient of Dr. Handschuh, a cosmetic dentist near Scarsdale NY.Your smile can instantly make people feel relaxed in your presence, or it can give people the wrong impression.
Many of us are not pleased with our smiles, and this can in turn affect how we act in the community, our demeanor, and even slow our upward progress in the job market.
This is especially true in places like White Plains and Scarsdale in Westchester County.
Thanks to advances and innovations in dental technology and materials, cosmetic dental procedures from our cosmetic dentist can deliver striking "Life-Changing" enhancements to your smile.
If you live or work near White Plains, or Scarsdale, contact us today to request an aesthetic dentistry consultation with our cosmetic dentist, Dr. Ira Handschuh.
Simply give us a call using the number above or send us an e-mail using the contact form on this page and we can help you set up an appointment in our White Plains, NY office.
---
I recently visited Dr. Handschuh to inquire about some cosmetic dentistry. I could clearly see why his patients love and value him so much! He is kind, personable, and his work looks wonderful. I look forward to him making my smile look beautiful.
Very nice guy, did a great job whitening my teeth, overall good experience.
From the moment I entered The Dental Design Center I felt I was in the right place. The staff was warm, efficient and professional and took my needs and wishes to heart. All procedures were performed with skill, confidence and sensitivity to my understanding and comfort. I have long felt self-conscious and unhappy with my smile. When I saw my new smile, I was overwhelmed with the feeling that the person looking back at me in the mirror was the person who had been waiting to smile at the world for a long time. Not only was Dr. Handschuh's work beautiful; he used subtle details to make my smile individually mine.
Great dentist for both cosmetic and routine procedures, accommodating and friendly staff. Weekend hours are a huge plus. Highly recommend.
Ira is simply the best. I've been to a lot of dentists, including some in LA where they really think about their teeth! -- and the Dental Design Center is by far the most user-friendly, informative, and generally helpful dental care I've ever received. What I especially like is the fact that they can attend to cosmetic issues as well as being mindful of the most important mouth-related health concerns. I actually look forward to seeing my dentist -- how many people can say that?
Dr. Handschuh and his staff are absolutely amazing. Professional, courteous, and friendly staff made me feel like family. I got porcelain veneers on my four front teeth and was very nervous about the procedure. Dr. Handschuh was very gentle and kind to me. He explained very well what was going on and answered every question I had very thoroughly. I have been to other dentists that exaggerated what my needs were in order to make more money. So it was a relief to find a dentist with integrity. My results were beautiful and very natural which was very important to me. Would highly recommend to anyone!!!
---
Related Content