Patti Regan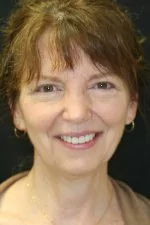 From the moment I entered The Dental Design Center I felt I was in the right place. The staff was warm, efficient and professional and took my needs and wishes to heart. All procedures were performed with skill, confidence and sensitivity to my understanding and comfort. I have long felt self-conscious and unhappy with my smile. When I saw my new smile, I was overwhelmed with the feeling that the person looking back at me in the mirror was the person who had been waiting to smile at the world for a long time. Not only was Dr. Handschuh's work beautiful; he used subtle details to make my smile individually mine.
D. Gonzalez
Best Dental center I have ever been to! World's friendliest staff who made me feel extremely comfortable (& got me over my phobia of going to the Dentist). The results I got were amazing as well! I almost cried of how happy I was with the work they did. Highly recommend this office!
L C
Dr. Handschuh came in on the weekend to take care of my teeth when I had an accident, no questions asked. My teeth look and feel like new- highly recommend seeing him!
Deb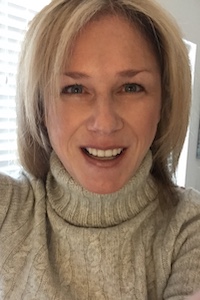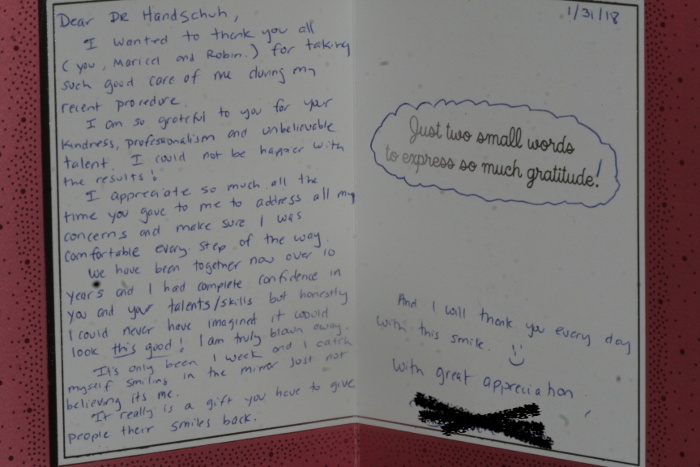 Dear Dr. Handschuh,
I wanted to thank you all (you, Mariel and Robin) for taking such good care of me during my recent procedure.
I am so grateful to you for your kindness, professionalism, and unbelievable talent. I could not be happier with the results!
I appreciate so much all the time you gave to me to address all my concerns and make sure I was comfortable every step of the way.
We have been together now over 10 years and I had complete confidence in you and your talents/skills but honestly I could never have imagined it would look this good! I am truly blown away.
It's only been 1 week and I catch myself smiling in the mirror just not believing it's me. It really is a gift you have to give people their smiles back.
And I will thank you every day with this smile. 🙂
With great appreciation,
Deb
Nancy B
Doctor Handschuh has been my Dentist/friend since he came to Westchester. I had gone to several dentists during my adult life and I was never able to say anything great about any. of them. Until Ira Hanschuh came along — that is. He was the first dentist to treat me as an adult even though I had been an adult for many years. He talked to me – not at me.
For the first time as a dental patient I knew everything I needed to regarding the treatment plan. And Ira executed the treatment plan beautifully over the next couple of years. My teeth are beautiful and I will never go to another dentist
Happy Patient,
Nancy Boyd
DH
Dr H
I cannot tell you how wonderful I feel every time I smile. In fact if I am not smiling and I see a mirror I find myself smiling just because it makes me feel great to see the naturally beautiful teeth you made for me. You know I wasn't a person who sought treatment just for an improved appearance. Your ability to take the time to educate me on how my overall health would improve as well as my appearance was wonderful. The actual treatment was pain-free and the results speak for themselves. I tell everyone I meet run don't walk to become a patient under your care. I forever smile with gratitude to you……….DH
Bill C.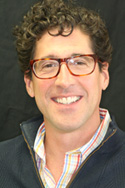 As a cameraman for 60 Minutes, its just as important for me to have a dazzling smile as it is for my colleagues who stand in front of the camera every day. It's the impression that we make as a team that can make all the difference in how comfortable a subject feels sitting down for an interview. If I'm the first person that they're meeting, I need the confidence to lead with a firm handshake and a healthy smile.
I first approached Dr. Handschuh at The Dental Design Center about getting veneers for two front teeth. I was very realistic with him about how I planned on an occasional whitening treatment and that I wanted the veneers to match the natural color of my teeth- as opposed to a white that I knew I couldn't keep up with! He listened. Dr. Handschuh's enthusiasm for detail and his ability to interpret my needs as a patient, resulted in my being thrilled with the results.
How many people can actually say that they enjoy going to the dentist?!
Thanks to Dr. Ira Handschuh , Robin and Marisol, I've been saying that for over 10 years.
Bill C.
Sarah S.
Dear Dr.Handschuh,
I just want to thank you again for the best job ever done I am nearing 50 and always am interested in maintaining a youthful look and feel that your teeth are in regards the most important factor. One and half years ago I decided to go fourth with this and chose a cosmetic dentist whom I believed based on his outstanding credentials and popularity with many famouse people had the proceeder done and was extreemly diasappointed. I thought i could leave his expertise in his hands but that was not the case. So there was no way I could live with these teeth in my mouth so again I did research and came across you and my revision came out more then my expectations exceeded! I am soo happy with the shape, color and how they feel in my mouth very natural. You completely communicated and paid total attention to what my conserns. I will without hestitaion absolutly reccomend you. I also will be seeing you for future work and my every 4 month cleanings!
I can not say enough about your dental assistant Marisol lovely, patient, supportive just really nice person. Robin your receptionist I found her to be welcoming and just so down to earth.
So see you soon!
Sarah S.
Jill
Dear Dr. Handshuh,
I don't know how to thank you for the way I was treated in your office yesterday. While fixing a "chipped tooth" and filling a small cavity may seem like minor procedures to some, to me the prospect was overwhelming. I was so nervous about these two procedures that I was losing sleep, and I felt comfortable enough to reach out to you days before hand for reassurance. You took the time to walk me through exactly what I was going to have done, step by step. Never once did you make me feel as though I was overreacting; you made it very clear that you wanted to do whatever I felt was necessary to put me at ease.
From the moment I arrived in your office, you and your staff made me feel comfortable and relaxed. You were incredibly sensitive to my anxiety, and helped me to try and understand what aspects of the procedure I was afraid of. You and your staff literally held my hand when I needed it, making sure I was okay every step of the way. I don't know of any other dentist that I have ever encountered who treats their patients with this level of kindness and understanding.
I have feared the dentist for most of my life. Until I became a patient in your office several years ago, I never kept my regular 6-month hygiene appointments. Now I haven't missed a single appointment in years! It is through your compassion, understanding and patience that I have been able to overcome my fear, and I am eternally grateful to you and your entire staff.
Jill
Pam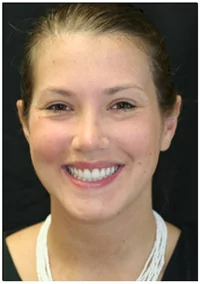 Dr. Handschuh,
Firstly, I'd like to thank you and your staff!!
I think it speaks to a dentist's talent when the work is so good people don't realize anything's been done…and I can honestly say this has been my experience thanks to you and the skill, artistry and time you gave to fixing my front teeth.
I have to show people my before and after photos for them to believe my teeth are actually veneers and not my own. But for those that knew the "before"…well, to say that they are impressed with the "after" smile is an understatement. I don't think words can do it justice, but I wanted you to know that I couldn't be more pleased with my results.
It's funny that even in today's modern age, many people still dread going to the dentist. But thanks to the accommodating, genuine and professional attitude of you and your staff, I can proudly say that I am no longer one of those people.
I have already, and will continue to recommend you to friends, family, and coworkers!
Thank you again,
Pam
Ilene B
I can't believe I waited all this time to change my veneers! Dr. Handschuh was right – my new veneers look great, natural and really brighten up my face. I am so thrilled! And, while the final product is wonderful, the whole experience was just as good – from the several consultations over the years to the day I got my new smile! Dr. H and Marisol made me feel completely at ease and were patient with all my questions.
My kids and I have been seeing Dr. H for over nearly 20 years and I've always had great experiences and advice from Dr. H – I trust him implicitly. And for these reasons, I am always comfortable recommending him to my friends and co-workers who live in the area.
THANK YOU!
Ilene B
Cindy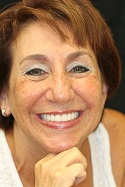 Dr. Ira,
I remember as a young child running from the dining table, screaming, "No, no, no" at the mention of having to "visit" the dentist. The apprehension I felt about dental work stayed with me through most of my years until I met you. Not only have you proven to me that dental procedures are not uncomfortable if performed by the right dentist, but I actually have found myself getting very relaxed while you work on my teeth, and even enjoy the time spent just lying there with not another thing to do!
I absolutely love my new smile. I am wearing colors that previously, I had not been able to wear and I have even ditched the lipstick!
I wholeheartedly thank you for being a great dentist. I will definitely be referring family members and friends to you.
Cindy
ML
In looking back at my recent procedure, most comforting was the fact that Dr. H. carefully listened to my preferences, goals and concerns and responded with suggestions and a plan that lined up perfectly with my views. Consistent with my desire for a smile very much like my natural smile, the outcome was just what I wanted. My new smile gives a youthful, pretty aspect without being overly noticeable or distracting. I'm hearing that I look relaxed and de-stressed and asked if I changed anything. My situation was not without challenges; throughout my treatment Dr. H.'s approach was skillful, professional, and pleasant. For anyone considering a "smile makeover" I wouldn't hesitate to recommend Dr. H.
ML
Lisa

Dear Ira,
Thank you!!! Thank you!!! Thank you for my BEAUTIFUL TEETH!!! They are truly SPECTACULAR!!!
People continually compliment me on how stunning they look. They are the perfect shape and color, they look very natural. As you can remember I was very apprehensive in the beginning and had a lot of concerns because any type of dental work in the past was so painful. I know my teeth were not an easy case. I greatly appreciate the time and patience you always took making me feel comfortable and following up to see how I was feeling. I was very specific in what I wanted and you delivered. The end result…PERFECTION!!!
Your office is a very warm, relaxed environment and Marisol and Robin are great. I'm very much at ease now when you work on my teeth. You have a very special gift and I can't thank you enough for creating my beautiful smile. I will definitely be referring all my friends and family.
Lisa
Alex
Hey Doc,
Just wanted to drop another note to you..in a word …AWESOME…believe me when I say it…I am not one for hyperbole…probably just the opposite …always critical..but your work seriously is UNBELIEVABLE…you got me to where i wanted to be from my original ortho work 2 years ago …..and thanks for the "straight" talk on the gum issue…i didn't realize that its not a simple procedure….gave me food for thought..that's cool…But otherwise, I am floored….i am excited to see the final results which I am confident will be similar to the temps..look forward to meeting jason tomorrow…i will keep you posted…You truly delivered the smile i envisioned…talk about hitting the "mark"…wow…YOU HAVE MADE a LIFE LONG CLIENT that's for sure….i do nothing with my mouth without your OK…makes my life easier having the security of knowing I got THE BEST GUY IN MY CORNER!!
with my deepest heartfelt gratitude….
Alex
Marianne M.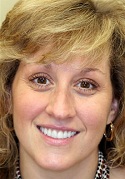 Dear Dr. Handschuh,
It's been 6 months since you gave me my new smile and what can I say… it's amazing! People are stopping me everywhere I go, to comment on the brightness and whiteness of my smile. One acquaintance told me I had a Hollywood smile that belonged on the Red Carpet. And those people who can't put their finger on what's different, ask if I've changed my hair, if I've had a recent facial or different makeup. One woman actually asked if I'd recently had botox done because of the change in me! I was always a strong, confident personality, but now…well…let's just say that any frown lines that I had, don't stand a chance any longer…smiles all the way from now on, thanks to you. They say that the eyes are the windows to the soul, but your smile is a window to your heart, and mine is just beaming!
Yours Sincerely,
Marianne M.
Lee
Dear Dr. Handschuh:
It's been a pleasure to see you again these past few months. You've made my return to good dental care easier and more relaxed than could have imagined.
Thanks for getting me through all of the general work that I needed. Your patience and answer to my questions were very reassuring. I was so happy with the results that I couldn't wait to continue with the cosmetic work we had been discussing all along.
As a designer myself, I greatly appreciate the care you took regarding the color, shape, texture and overall aesthetic of the veneers that we decided on. Thank you for giving me the bright, believable smile that I always wanted.
Best regards,
Lee
Nereida
Dear Dr. Handschuh:
If anyone can say it is pleasure to go to the dentist, it's me! You and your staff are polite, professional and friendly.
Your meticulous attention to detail and perfection assured me that I received the best of care.
I am very happy with the work and super pleased with my bright smile! I smile with the greatest of ease knowing my teeth look great thanks to you.
I receive compliments on my teeth all the time and comfortably refer anyone to you. I know that you will take care of my friends and family.
I wish you continued success! Thanks again for your exceptional care.
You are all the best!
Regards,
Nereida
Michael
Doctor Handschuh.
I wanted to express my heartfelt thanks, to you and your staff, for creating my great new smile. I don't know if there are words, which could properly describe the professional results you accomplished with the assistance of your staff. I believe the best way to explain the results are that my new veneers appear as if I were born with them. You are a true credit to your profession.
Also, I would like to express my gratitude, to you and your staff, for putting in the extra hours and for completing my new dental veneers in such a timely fashion. You have provided me with the biggest smile possible a groom could ever have on my wedding day.
Thank you,
Michael
Diane
Dear Ira.
Just had to take the time to express my gratitude for all your pains taking efforts to enhance my appearance and confidence.
As a health care provider and truly appreciate your delicate blend of skill, gentleness and soft humor.
You are master of your art and I am proud to smile and call you "friend".
Diane
Leslie
Dear Ira.
I had bonding put on my four front teeth over ten years ago because my teeth had yellowed from braces. Slowly over time, the bonding began to fade away. As a Result, black had formed around the gum line and portions of my front teeth were very yellow. I began to feel self conscious when I smiled. I noticed my self not smiling a complete smile because I fell my teeth were noticeably unattractive. I am a person who laughs quite a bit so this really annoyed me and knew I had to take action.
Dr. Handschuh was referred to me by my regular dentist so I went to see him to determine what my options were. It became clear that veneers were the way to go. Dr. Handschuh explained the process we would go through very clearly from the get-go. I always felt he spent considerable time with me easing my nervousness and answering all my questions. He took great care with me and my teeth throughout the entire process. He sent me to the lab where the veneers are made to ensure the shape of my teeth matched my smile and personality. Also, not many dentists call to check up on you after each appointment, but he did just in case I had any problems or follow up questions.
The end result is that I love my teeth. Dr Handschuh crafted the perfect shape for my teeth and selected an ideal color. When I laugh, I show my full smile for all to see. I no longer hold back because now I want to show off my teeth instead of hiding them. One of my friends said to me "you look great, something looks different about you but I cannot figure out what it is" I thought, well that is the best compliment of all because that meant my teeth looked natural like they were always meant to be there.
The final testament to my belief in Dr Handschuh's ability is that I sent my husband to him for a similar cosmetic treatment. I guess I am a true believer.
Suzann
Dear Dr. Handschuh,
I cannot thank you enough for my amazing new smile.
I have received innumerable complements since the laminates on my upper teeth were installed. My friends were astonished at the difference. Even complete strangers have gone out of their way to say how great my teeth look. I now smile much more and with total confidence. This could never have happened until you worked your magic on me.
I have recommended your work to all my friends.
Sincerely,
Suzann
John
Dear Dr. Handschuh:
Yes, it's true – I'm writing you a fan letter.
Actually, just a quick note to thank you and Carmen for what turned out (incredibly!) to be a most pleasant experience. What's more, a terrific weight has been lifted… I wasn't even aware of it really, until it was gone.
It is impossible to imagine how things might have gone better. So many many thanks. You're a remarkably talented guy – the best – the Joe Montana of dentistry
Sincerely,
John
James
Dear Ira,
I saw ——— today for her maintenance appointment on April 25, 2002. As you know ——–builds up a lot of calculus, and she has agreed to see both of our offices on alternating two-month maintenance schedule. She therefore should see you some time around the end of June for her next maintenance.
Ira, I must tell you that this is one of the nicest cases that I have ever seen with laminate therapy. I know that you know the best of the best in New York City, and this is star quality work. I would match your case that you did for ———- with any restorative dentist that I have ever worked with. I mean that from my heart, and my whole staff and I were really thrilled when ———– walked in. You had previously sent me the before and after pictures, but it does not even come close to doing it justice. You really did a great job, and it is a pleasure and an honor to work with you. Thanks again.
Warm regards,
James
Bernice
Dear Ira,
Just want to thank you for transforming my injured teeth to far better than before my fall. I am so pleased with the wonderful results; the crown for the implant that replaced the tooth that was knocked out during my fall and the veneers that surround it.
Again my sincere appreciations not just for the results but also for making the procedures painless and for the talented work you provide-
With best regards
Bernice
Jina
Dear Dr. Handschuh,
I just wanted to thank you for the home whitening and consultation. It was such a great prize to win! Both yourself and staff were wonderful.
I have already recommended The Dental Design Center to several people. If I move back to Westchester, I will definitely come back to be regular client.
Thanks to you and your staff, I will have a much whiter smile for my wedding day. Take care.
Sincerely,
Jina
Wanda
Dear Dr. Handschuh and staff,
Just a note to tell you I'm very, very happy with my Brite Smile Results!
Having white smile has made a difference in the way I feel! I am now on a path to reducing weight, and other things I had been putting off.
It is nice how doing something great for yourself will motivate you in other ways!
Thank you again for your Kind, Caring, and Professional Service.
Dr. Handschuh, your chair-side manner is outstanding- wonderful!
See you in the future,
Wanda
Amanda
Dear Dr Handschuh,
I cannot thank you enough for the magnificent smile you have created for me. I never thought I would be able to smile with confidence and in just a few appointments you transformed me. The treatment was pain free and both you and your caring staff actually made it enjoyable.
I haven't stopped smiling since the treatment was completed and don't intend to!!!!
I can never thank you enough for the care you have provided.
Sincerely,
Amanda
Susan
2001
Dear Dr Handschuh,
I can't believe it! After months of trying to convince me to have laminates done, I finally gave in.
How wonderful my smile looks now. You were right. I look 10 years younger and more important, I feel really good about myself. Now if only I can convince my husband to have them done (We both know that's a tough hill to climb).
Not only do my teeth look great, but also it was totally pain free. From the first procedure through the last, not once did I feel any pain or discomfort. Also, I must compliment Marisol she was wonderful. She made me feel comfortable and always seemed to have a smile on her face.
Next year, we'll do the bottom teeth
Sincerely,
Susan
2008
Dear Dr Handschuh,
The last time I was office, I read the letter, I had written to you back in 2001, and as I read it, I realized that it didn't really express the magnitude of how my new smile has truly enhanced my life. I cannot thank you enough.
I can still remember the first time I came to the office, I was new to Westchester and was going through the process of finding new doctors/dentists and your name was given to me through a recommendation. Well you are always a little nervous when meeting new dentist. Let's face it, it's not the most favorably anticipated visit one must make. But your warm sincere manner put me at ease. Your talent and expertise became evident and assisted in comforting me, as I'm sure it does with even the most fearful patient. Who would have thought, that a change in my smile could make such a difference in my life?
I truly am an admirer of your work.
Sincerely,
Susan
Marcia
Dear Dr. Handschuh,
This note is to thank you for the "magic" you performed on my top front teeth. I used to smile with my lips closed tightly to hide the stress fracture lines on my time-yellowed teeth. I now smile very widely and very often to show off my very beautiful, natural-looking front teeth.
I had great confidence in your dental work through past experience as your patient but had no experience at all with the "artistry" that you could perform in your cosmetic dental work. As a professional in this area, I am sure that you could have completed your artistry more quickly and I would have walked away with great looking teeth. However, you took the time and effort to make sure that my teeth were "perfect". Most other dentists depend upon their labs to do their part in making realistic teeth from clay models and do not see the product until it is finished and delivered from the lab. However, you leave nothing to chance in your work and go the lab yourself, as often as necessary, to inspect their work from start to finish. It is because of your total attention to detail (despite the time and effort involved) that I now have so muchreason to smile!!! Thank you!!!
Wishing you, your staff and your family a very Happy and Healthy New Year,
Sincerely,
Marcia