Pain Free Dentist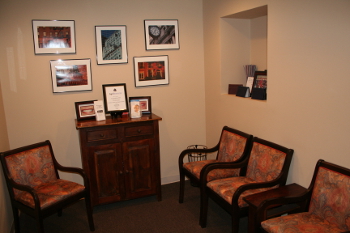 At The Dental Design Center in White Plains near Scarsdale, we provide a variety of options such as novocaine, needle-free anesthesia and laughing gas treatments to minimize discomfort and help you feel relaxed and comfortable throughout your visit.
Our five-star concierge service is designed to provide even the most anxious dental patients with a calm, comfortable experience at your Westchester County dentist.
We offer a variety of medications that are often prescribed during dental treatments. In addition to traditional laughing gas and novocaine, we also offer needle free anesthesia.
Oraquix Topical Anesthesia
For patients who require local anesthetic for deep cleanings (such as patients undergoing treatment for Periodontal disease), we offer needle free anesthesia.
Dr Handschuh was one of the first practitioners in Westchester County to offer the use of a needle free local anesthetic called Oraquix.
Oraquix provides patients with profound anesthesia so that deep scaling and other gum treatments may be provided without the pain from conventional needle injected anesthesia.
Another benefit to Oraquix needle free anesthesia is that it only lasts 15 to 20 minutes, enabling patients to resume normal activities faster than with conventional anesthesia, helping you avoid that numb feeling that usually lasts for hours after most oral anesthesia.
Dental Patient Comfort
Every patient of The Dental Design Center near Scarsdale deserves and receives Five Star Consierge Service.
You will be greeted with a complimentary drink (juice or water) when you arrive at the office.
During treatment, you can rest your head on ergonomically designed cervical pillows (which cradle your neck comfortably) and watch TV or movies on flat screen TVs. Noice cancelling headphones are also available.
For your convenience, you'll also have use of wireless Internet, a phone and fax service so you can stay in touch with your home or office, and one of our receptionists will be happy to answer your phone while you are undergoing treatment.
If you're undergoing significant treatment, we can arrange for limousine car service to transport you to and from our White Plains office.
Our appointments run on time 99% of the time, so you won't be troubled with waiting time.
Related Content