White Plains Cosmetic Dentistry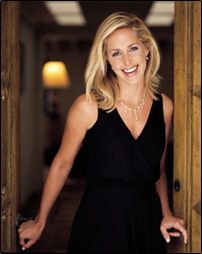 At The Dental Design Center, your total health and comfort are our top priorities. Our White Plains dentist, Dr. Ira Handschuh, offers exceptional cosmetic dentistry and general dentistry in a relaxed, nurturing environment. Dental health problems are detected early, using the latest general dentistry technology, and expertly repaired with aesthetics, function, and comfort in mind.
We treat the whole person, not just the teeth. When necessary, Dr. Ira Handschuh consults with the patient's physician since it is known that systemic health problems can be traced to dental health issues and vice versa.
Patients often comment on the pleasant environment at The Dental Design Center, saying that they've never felt so at home at the dentist.
VIP Treatment
We treat all patients to five star concierge service, which includes complimentary drinks, warm towels, massage pillows, and telephone answering service. For patients traveling from a distance, undergoing significant care such as dental implants or extensive restorative or cosmetic dentistry, we can send a car out to pick you up and take you home.
Say No to Waiting
We know your time is valuable, so we keep all appointments running promptly. At The Dental Design Center in Westchester County, appointments run on time 99% of the time, and we will make every effort to notify you in advance if there is ever a delay or emergency that affects your appointment time. We maintain a relaxed environment and see one patient at a time, with time slots reserved each morning and afternoon for dental emergencies.
Why The Dental Design Center of White Plains?
Detailed, thorough, and painless dentistry
State-of-the-art technology
Experienced general and cosmetic dentistry
Patients treated to five star concierge service
One patient at a time — no rushed feeling
Appointments run on time 99% of the time
Treat the whole person, not just the teeth
Understanding about fears, needs, and budget
Focused on patient comfort and education
Received recognition as a Top Dentist every year from 2009 to the present
Dr. Handschuh has been honored in CASTLE CONNOLLY'S book "Americas Cosmetic Doctors and Dentists"
Complimentary "Brightening for Life" program
Highest quality general, cosmetic, and implant dentistry in Westchester County to surpass your expectations