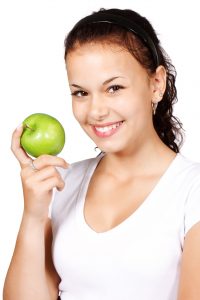 The Dental Design Center is a full-service dental practice in White Plains. As a general dentistry practice, we view ourselves as your first line of defense when it comes to your dental health: the place that helps you maintain healthy teeth and gums.
We recommend seeing us every six months for a cleaning and checkup. Coupled with the brushing and flossing you do every day at home, regular checkups are the best way to stay on top of your dental health.
At a typical checkup, we'll evaluate the state of your teeth and gums, looking for any signs of tooth decay or gum disease. These evaluations usually include a visual inspection, along with other procedures like X-rays.
We'll perform minor procedures, if necessary, such as filling a cavity. Depending on our schedule, we may need to schedule a follow-up appointment a week or two down the road.
If a more complex proceddure is necessary, like a root canal, we can do that too. In cases like that, we will definitely be scheduling a follow up. We are qualitifed to provide sedation for those patients who are anxious about certain procedures.
One of the most important things we'll do at every six-month checkup is clean your teeth and gums. This is performed by one of our hygientists, who uses special tools to remove any plaque and tartar that has built up on your teeth.
Finally, we can advise you on your daily dental care routine, and suggest any improvements if necessary.
At The Dental Design Center in White Plains, it is our privilege to be your primary  dental care provider. Services include general and cosmetic dentistry, and much more. Schedule your next checkup with us today.
Contact The Dental Design Center – Ira J. Handschuh, D.D.S.:
Location (Tap to open in Google Maps):