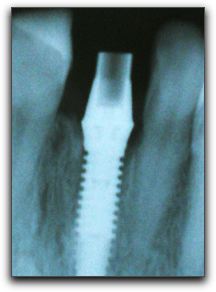 Are you one of the fortunate people with healthy teeth? Would you like to keep them healthy for the rest of your life? Some White Plains residents believe that keeping their teeth healthy into the golden years is unlikely if not impossible. The dentist at the Dental Design Center in White Plains is happy to assure you that this is a myth.
With proper dental hygiene, regular dental exams and cleanings, and a healthy lifestyle, your teeth can serve you throughout your life.
At The Dental Design Center, we help patients of all ages, including those in their seventies and eighties, maintain their beautiful smiles. Dentures are not inevitable. Even if you already wear dentures, don't give up.
You can improve your smile and your life with new implant anchored dentures. These new fixed dentures won't slip and slide in your mouth, so you can start eating confidently again.
The Dental Design Center in White Plains is friendly and relaxed. You don't need to worry about being embarrassed if your teeth have not seen a dentist or hygienist for a while. We provide restorative and general dentistry. Make an appointment today.
Contact The Dental Design Center – Ira J. Handschuh, D.D.S.:
Location (Tap to open in Google Maps):