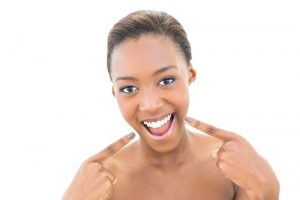 To achieve the utmost in dental health and a dazzling smile, you need a strategy. If you're in White Plains, New York looking for a smile makeover and need dental implants, cosmetic dentistry, porcelain veneers or any number of dental restoration procedures done, your strategy should be: "Contact my professional neighborhood dental practice." The Dental Design Center – Ira J. Handschuh, D.D.S. is at your service.
We've been serving the White Plains area since 1996. Our patients will tell you they can't get over the way our team repaired and transformed their most important feature into a sensational smile. We would love the chance to thrill you, as well.
An Investment In Your Health
If you're worried about how costly the work you need could be, don't worry, you might be pleasantly surprised about the bottom line. Especially, if like many of our nearby White Plains patients with dental coverage, your insurance picks up a significant portion. But even without insurance, the procedures can be affordable. We have competitive pricing and work to keep the costs reasonable when it comes to restorative dentistry, dental crowns and Invisalign. Let us transform your smile into one that will light up the world.
Here's the strategy you need: The Dental Design Center
The Dental Design Center in White Plains promotes dental health in its patients with general and cosmetic dentistry. Schedule an appointment today.
Contact The Dental Design Center – Ira J. Handschuh, D.D.S.:
Location (Tap to open in Google Maps):