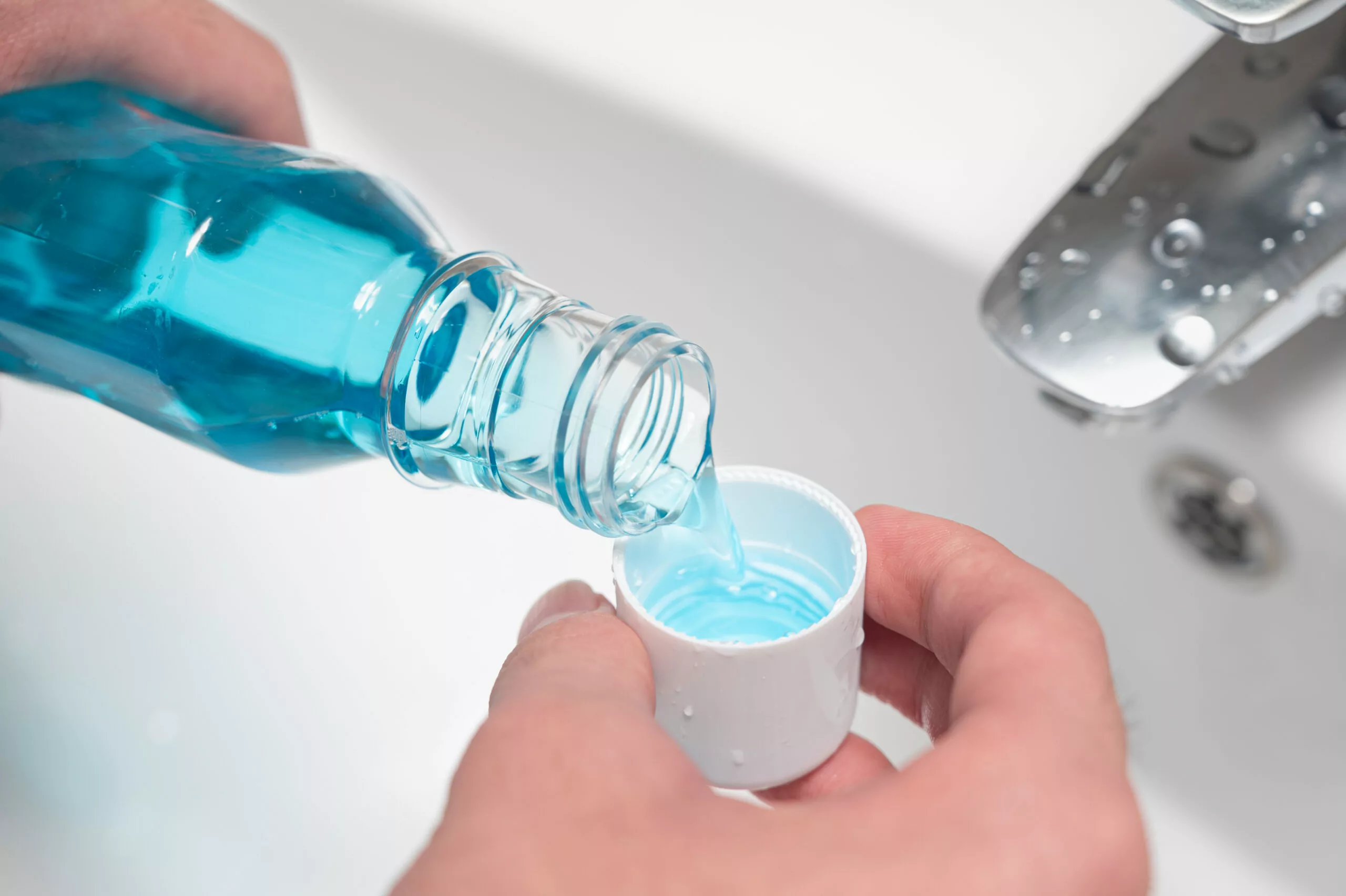 Using mouthwash is a quick and easy way to freshen up your breath, and certain types are actually a good addition to your daily dental health routine. But at The Dental Design Center in White Plains NY, we remind you that using mouthwash is never a substitute for brushing and flossing your teeth.
There are two basic types of mouthwash: cosmetic and therapeutic.
Cosmetic mouthwash, as you might guess, is a useful way to freshen up your breath. It doesn't kill the bacteria that causes bad breath, though, so its benefits may not last all that long.
Therapeutic mouthwash, on the other hand, does have additives that kill bacteria. It can also help to control or reduce gingivitis, which is early-stage gum disease, and also plaque and tooth decay.
Another consideration is alcohol content. Most mouthwashes, or mouth-rinses as they're also called, contain alcohol. This is what causes a tingling or burning sensation, especially when you take that first mouthful. It can also cause dry mouth, and oral irritations.
There are brands that do not contain alcohol, and many people find these just as effective and preferable. How do you know? Read the label! The alcohol in mouthwash is ethanol, so that's what to look for.
Another reason to read the label is to see whether it has the American Dental Association Seal of Acceptance. This shows that ADA has evaluated the product, and approved it.
At The Dental Design Center in White Plains NY, we want all our patients to enjoy good dental health. Patients from Scarsdale, Westchester County, and New Castle come to us for general and restorative dentistry. Contact us today!
Contact The Dental Design Center – Ira J. Handschuh, D.D.S.:
Location (Tap to open in Google Maps):