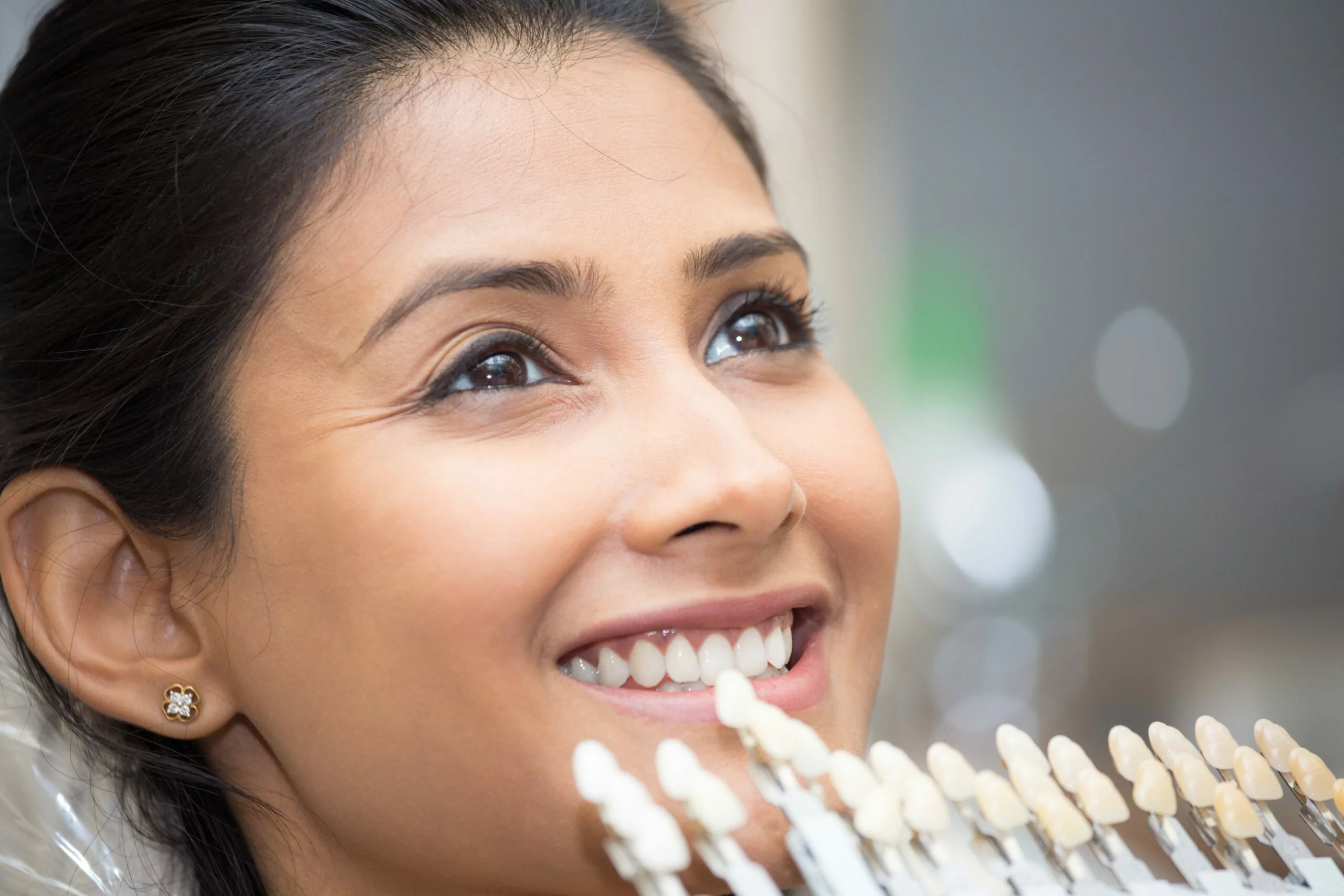 In this post from The Dental Design Center in White Plains NY, we are going to highlight a popular cosmetic dentistry procedure, porcelain veneers.
Have you ever wished you could cover the front of your teeth as easily as painting a wall? Guess what? With porcelain veneers, you can.
Porcelain veneers are ultra-thin fronts that are permanently attached to your natural teeth. Veneers may be used alone or in combination with other cosmetic dental procedures. Since they can fix tooth misalignment, veneers are sometimes called instant orthodontics.
Do Veneers Look Natural?
Veneers are custom-made to each of your teeth with the color, reflective properties, and translucency of your natural teeth. They can be made in any size or shape. They are durable, too. When properly cared for, veneers can last as long as dental crowns.
Porcelain veneers are among the cosmetic dentistry options available at The Dental Design Center in White Plains NY. People from Scarsdale, Westchester County, and New Castle come to our practice to improve their smiles and maintain good dental health. Contact us today!
Contact The Dental Design Center – Ira J. Handschuh, D.D.S.:
Location (Tap to open in Google Maps):